I'm starting to let go of this place now.
It's not often you get to work in somewhere quite so iconic. This is where Ian Fleming had his office. And look – you can see more of it in the film "Operation Mincemeat" with some famous people!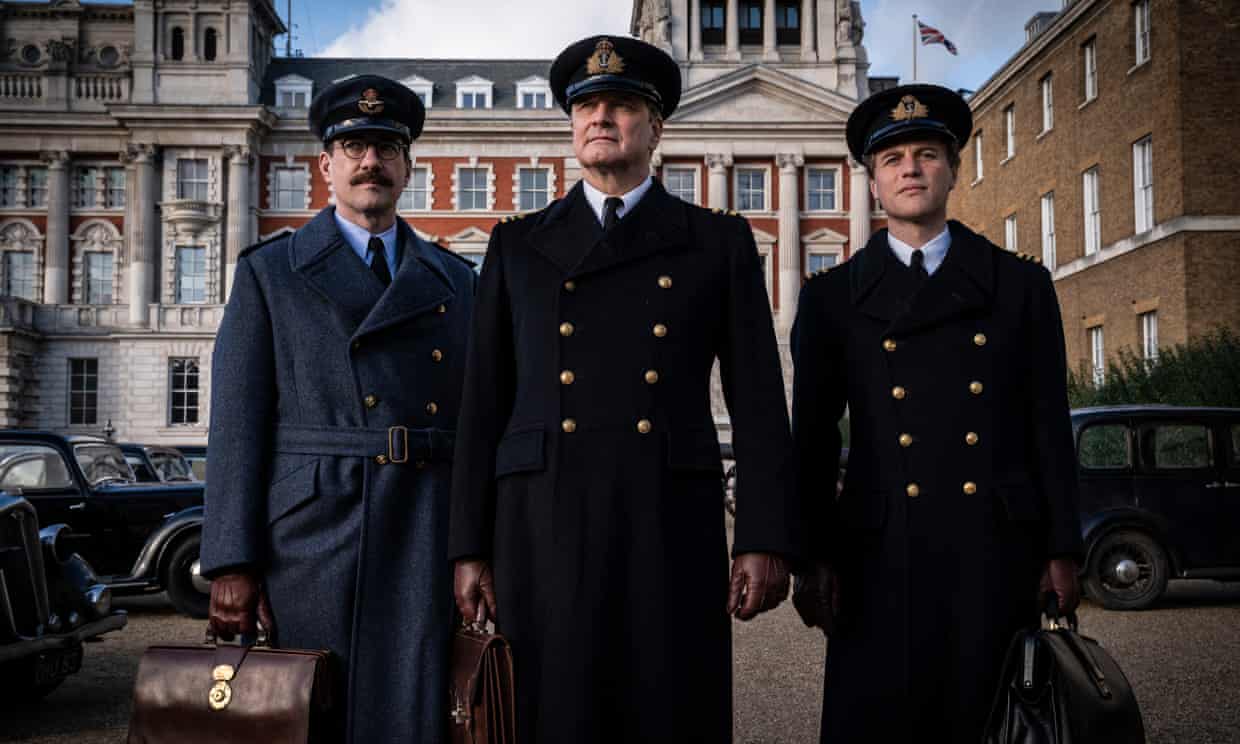 It turns out that – after four years – letting go of the job and the role is considerably easier than letting go of some of the people. Was sitting in the pub after an awayday on Wednesday, just watching two colleagues bantering about nonsense – and found myself welling up at how much I was going to miss everyone. And they weren't even in the list of ones I already knew I was going to miss. So god knows how I'm going to get through any form of leaving do.
Had to commit to a venue for that as well. Decided to go for "the place nearly everyone has their leaving do" because a) the acoustics aren't terrible, b) every few hundred yards extra to travel probably means we lose ten percent more people. However this also meant answering the question "how many people do you think will come" – which is just about the worst thing to ask someone with crippling impostor syndrome. Ho hum.
In other news:
Started to much more proactively hand over the current project to the person who's taking it forward. In effect this means Stopping Going To Every Meeting, and waiting for DMs instead.
Continued to refine our product strategy and roadmap, but only from a storytelling viewpoint – the actual product choices aren't really mine to make now.
Completed an annoying thing that's been on my to-do list for nearly six months – updating the internal reference list of all the services we run, for cross-referring against other stuff on our internal data platform. This meant bringing together the previous quickly-hacked-together list someone created from memory, with everything in our Live Operations team's runbook, but also some critical services we run that nobody really notices because they're "Just Content". It was nice thinking through "what actually counts as a service", but also leaving the work in a good place for Jukesie to own from now.
Had an interesting awayday with all the Product and Delivery folk. In the middle we had to break for 'huddle' which is our weekly team internal comms session. I'd turned up with various bits of kit to make that work well remotely – jabras, external webcams, gorillapods etc – and was so busy worrying about that holding up for the boss that I barely took in her telling everyone about me leaving. It was an oddly out-of-body experience.
We also heard the sad news that service designer Jamie Freeman had died of brain cancer over the weekend – this cast quite a long shadow over huddle as well. He was a lovely person, and also an amazing musician. RIP sir. Much love.
Had two chats about new jobs, and a formal interview for one of them. I've got another chat about something next week which might be a bit too "big IT" for me, but let's see.
Ready for the January of music, I took delivery of a wonderful gadget for my modular synth setup – a Mordax Data. This allows you to inspect all the voltages in your system, so you can truly understand what's going on. When you've got some pretty 'deep' sound sources and processors, like I have, everything can be a bit "poke around and hope" so this is going to be like having a Haynes manual – helping me truly master some of the beast.
One of the stranger things to happen was that I got asked if I was interested in joining the board of a startup. I'm really flattered, but don't actually know what to do next. Presumably one has responsibilities, and gets money, and needs to make time – but how do you find out whether the company is a good one to get involved with? How do you make sure you're not about to get yourself into trouble? Any pointers from anyone who's done it would be very welcome.
And last thing – had a lovely night at the Wanstead Tap with Adrian Chiles talking about learning to love drinking less. It was an incredibly though-provoking hour, which venue owner Dan hosted brilliantly. We've got the book, and I'll probably do a proper post about it later, but some key miscellaneous takeaways:
If you drink a lot, you tend to assume everyone else does, but actually 70% of people drink less than the recommended units per week.
Someone who goes out and drinks enormously every time it's the football may never actually drink during the week.
The best drink is the first drink, maybe the second, and after that all you're doing is chasing the dream.
NYE and Christmas are terrible times for big drinkers, because it's when the amateurs get involved.
But the fact that the amateurs end up in a bad way, and you're the one helping them into a taxi, is possibly more of an indication that you need to rethink your own life.
And now, it's time to pop out to a lovely local wine bar that closes forever tomorrow. *sniff*.